Garden Sharing
Garden sharing initiatives are popping up all over North America as ways to:
Make growing space available for gardeners
Increase production of fresh, local produce
Turn underused spaces into green amenities
Build community connections
Garden Sharing Network Project
Neighbourhood organizations in Toronto have started programs to match gardeners with landholders, but it's challenging to find the resources to keep these programs running.
TUG participated in a one-year pilot project to see if a Garden Sharing Network could support the viability of the individual programs. In addition to developing shared tools for matching gardeners and landholders, the GSN explored the potential of incorporating a social enterprise model to support some aspects of the work while generating economic benefits for local gardeners.
The GSN manual contains tips for organizing a garden sharing program and tools that GSN members used.
The report below details some of the learnings from the pilot project.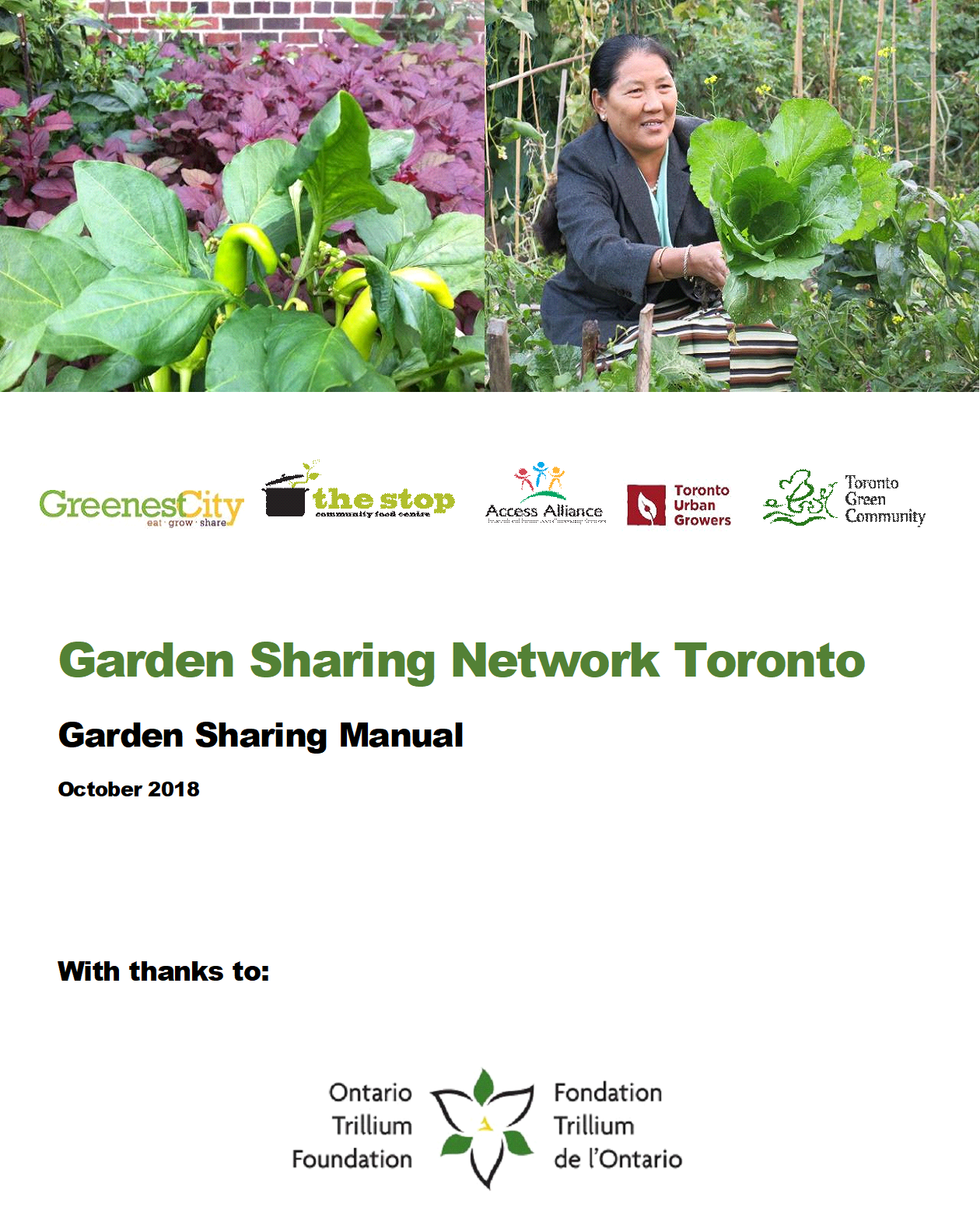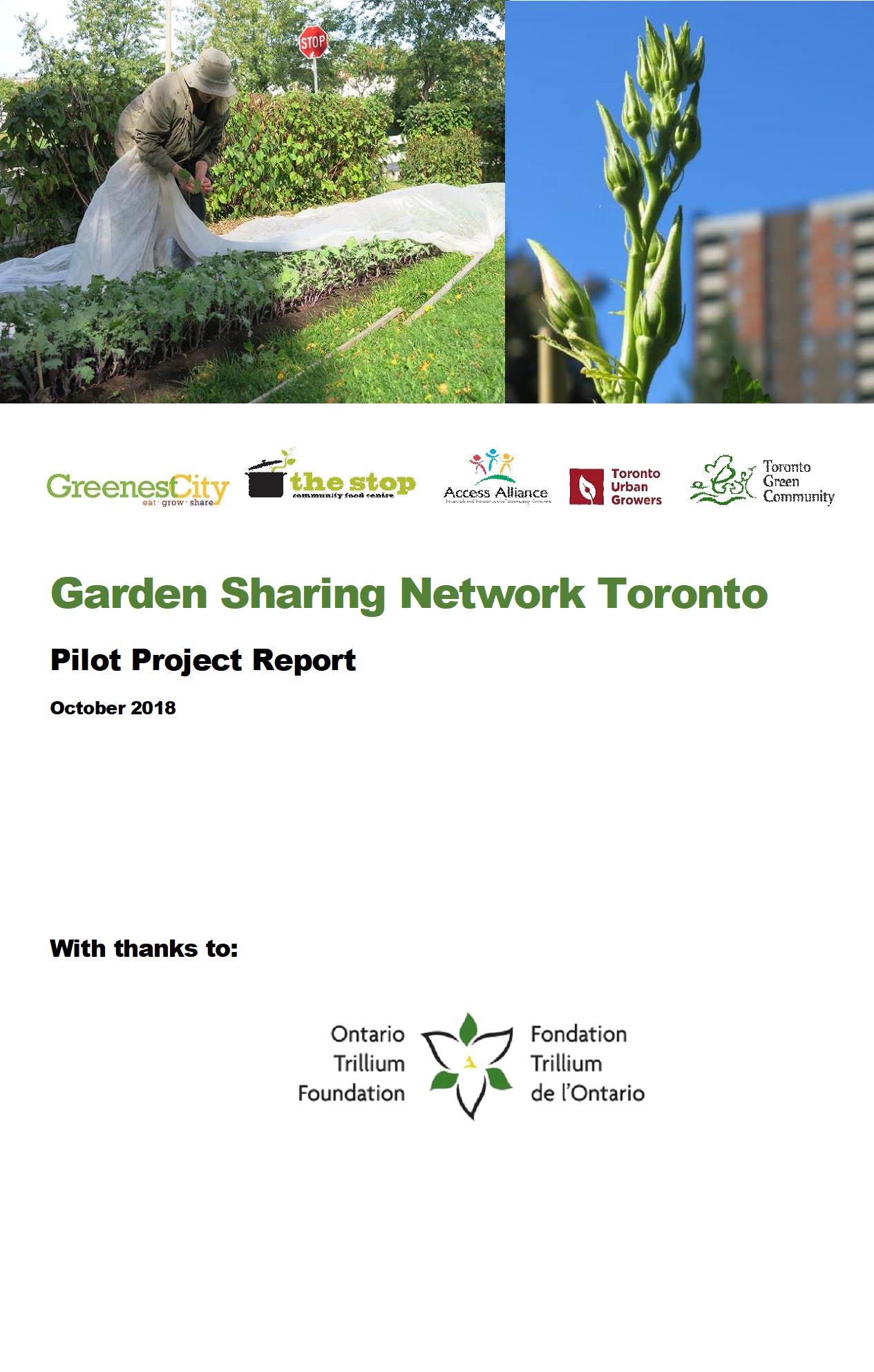 Growing food in the city
is a PowerPoint that makes the case for landholders to offer space for growing.










Thanks to the Ontario Trillium Foundation for their support.
Garden Sharing Network Partners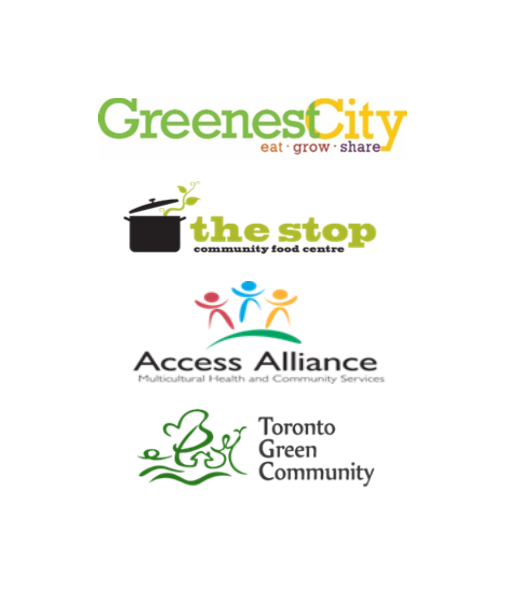 Page updated on 2020-12-21 10:11:18